Travel apps can really be of assistance, especially when out of the country. Here is a list of travel apps that I use on my trips. Some may require wifi or internet connection, but I don't find it hard to find a place that has that in this busy world! Let me know if you have a travel app that needs to be added to this list.
1 – Waze
Waze helps you find the best route to your destination, using real-time help from other drivers. It alerts you of traffic jams, accidents, police, and other road hazards. This saves you time and gas money! There is a new added feature called "where to park" that suggests the nearest parking lot to your destination and then provides navigation to it. Because this app is community driven, it is best suited for bigger cities where there are more users.
Cost: Free
2 – Snapseed
Edit your photos on your phone with the tap of your finger! This is one of my FAVORITE apps to retouch, edit, and make my pictures look more professional looking!
Cost: Free
3 – Gas Buddy
Looking for a gas station or the cheapest gas close to you? Use this app to do just that! This app does depend on its users to update the gas prices, so they may not always be reliable. To help with this, GasBuddy rewards its members for updating the prices with points that can be used for raffles for prizes.
Cost: Free
4 – Bring Fido
They say, "Dogs are man's best friend." I think of my dog as one of my own kids. He runs to me when I come home from work; my kids don't do that anymore! BringFido is an app that helps you find pet friendly hotels, parks, and attractions so you don't have to leave your pet behind!
Cost: Free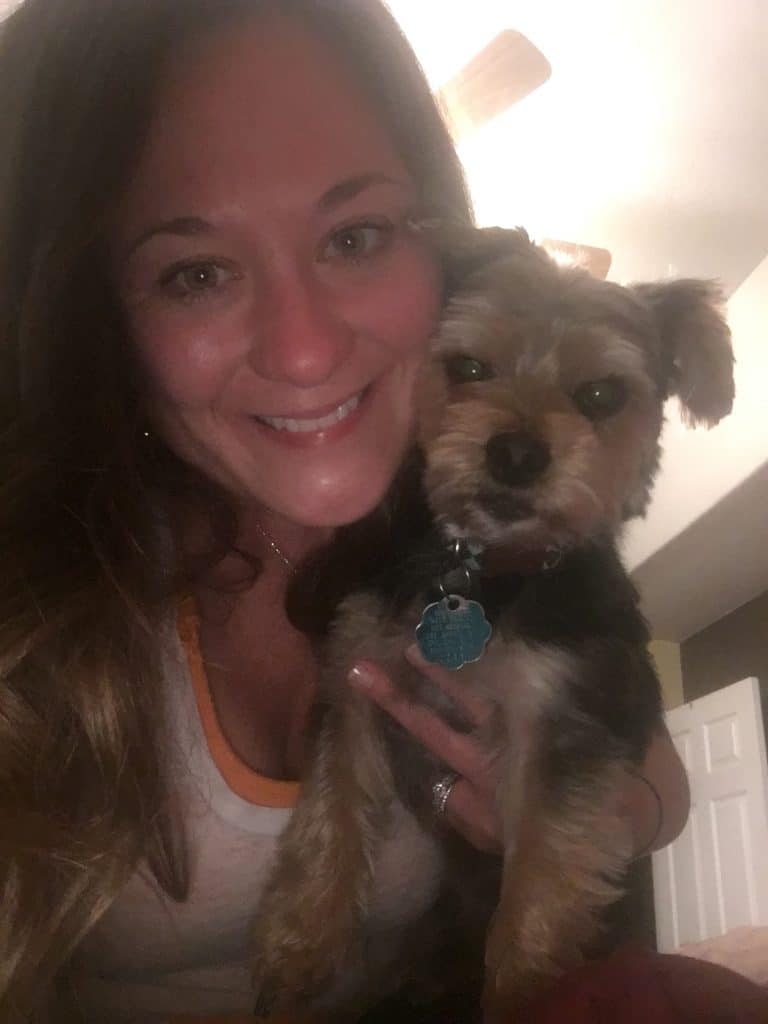 5 – City Maps2Go
City Maps2Go came in handy on my recent trip to Europe when I didn't want to use my cell phone's internet, saving a ton in roaming charges. This app allows you to download to your phone the map you desire to use later. No internet connection is necessary to pull up the downloaded map.
Cost: Free!
6 – Sit or Squat
Sponsored by Charmin, this free app helps you find a place when you really need to go, while you are on the go! You can filter for bathrooms that are free, handicap accessible, baby changing table, or if it is clean. If it is clean, then it is labeled as a "sit" restroom. If it could be better, it is labeled as "squat." Haha!
7 – Skype
Skype is a verb these days! It is a popular app for communicating with others, anywhere in the world, for free! This comes in handy when you are in another country and need to call home. Just connect to wifi. Check out the features this app includes, such as instant messaging.
8 – Uber or Lyft
Uber and Lyft are amazing companies that allow you to order a driver to pick you up instead of a taxi. You can pay on the app using your credit card and can even add a tip. You can watch where your driver is in real time while you wait for them to pick you up. There are usually promotions for first time users.
Cost: Free
9 – TripAdvisor
I'm a HUGE fan of TripAdvisor! I use this app to research my destinations to find travel tips and customer reviews. There is a "Near Me Now" tab that you can pull up things to do, restaurants, and hotels in the area you are in. This comes in handy when you are in a new place and don't know where to eat or what to do. It is like having a travel guide in an app!
Cost: Free
10 – Google Translate
Do you not understand the language on a sign or that someone is speaking? Google Translate is an app that can translate for you. You can even hold your camera phone up to a sign and it instantly translate for you.
Cost: Free
11 – Weather Channel
Checking the weather can be a very important detail to planning your day when on vacation. I love the travel channel app. It gives you an up to date weather report, as well as hourly, daily, and up to 10 days in advance. It also has an interactive radar among other features, like the pollen level.
Cost: Free!
12 – Roadside America
This is a fun travel app! I have used it to find the world's largest peanut and bubble gum alley. This app adds some excitement to your road trip by finding tourist attractions and oddities.
Cost: $2.99
13 – Mobile Passport
This app is a MUST when traveling out of the country. It allows you to breeze through US airport's Customs and Passport Control. All you have to do is download the free app, answer the questions, and go straight to the airport's "Mobile Passport Control" express lane. This definitely comes in handy when you are due to catch another flight because you can skip the line of people who don't have the app!
14 – Lounge Buddy
Just enter in the credit cards and elite memberships you have to find out which airport lounges you have access to. This app helps you find a lounge to rest in before your next flight in over 500 airports.
Cost: Free
Do you have a travel app that you love? Comment below!