This past weekend I explored a new water activity that was invented in Asheville, North Carolina. It's called bellyaking! Think of kayaking on your belly. That's just how Adam Masters got the idea to invent the bellyak. Over the last few years, Masters has developed it into the amazing water vessel that it is today.
The bellyak was designed to be ergonomically correct to fit the body while in a prone position. My neck and back did not get sore at all. There are slots for your feet at the end of the bellyak for better positioning. It is so comfortable, I felt as though I could take a nap!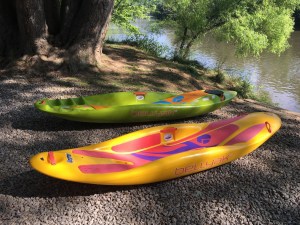 The bellyak is THE next big water sport!
The bellyak is like a combination of kayaking and swimming. You lay on your belly and swim with your arms to move the bellyak. Masters invented special webbed gloves to assist you in moving the vessel with your hands. You maneuver the bellyak to get where you want to go similar to using a kayak, except with your arms and hands.
I admit, I was a little nervous before getting on the bellyak. But, I quickly realized how easy it was to move around. I actually found it much easier than kayaking.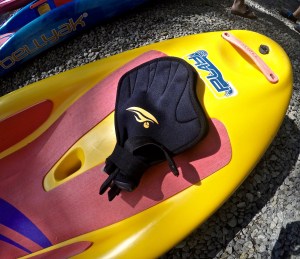 You can relax on your way down the river or take it out on the white water. The bellyak is quite comfortable and easy to maneuver. But, taking it out on the white water as you go down the river on your belly sounds exciting! Can you imagine taking it on the Olympic section of the Ocoee River?! I can imagine that it would be such an adrenaline rush! With practice, you can bellyak on your knees or even stand up.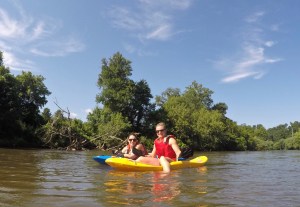 Where can you bellyak?
There are many places you can rent a bellyak. And, if you love it, you can purchase one. There are classes you can take to learn how to try out the watersport, whether it be going down the French Broad River, or on the whitewater. Just go to the Bellyak website for more information.
Watch the video of our bellyaking experience.
Do you want to go bellyaking? I'm up for the whitewater for my next trip! Comment below!