Christmas in Savannah- activities starting the weekend after Thanksgiving
The first stop on our "Chasing Christmas" tour this year was Savannah, Georgia; just 7 hours away from our hometown. We knew the town was full of history and culture and there was a lot to do, but we were surprised at how fun Christmas in Savannah is!
We chose the weekend after Thanksgiving to go to Savannah. When we arrived, we were excited to find out that there were several events planned for that weekend. The downtown area was already decorated for Christmas.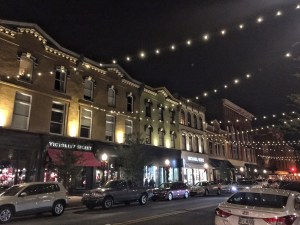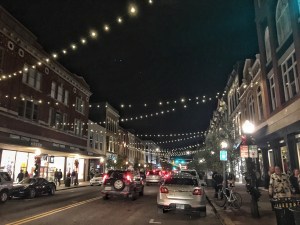 It was like something out of a Lifetime movie!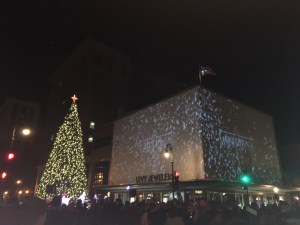 We found out there was to be a Christmas tree lighting that night. We rushed down to the square where the event was to take place, just in time for the 10 second count down for the tree lighting. Once the countdown was to zero, the Mayor displayed the beautiful lit Christmas tree.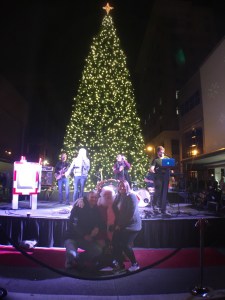 Santa was there in front of the tree to talk with the kids and a band played music as everyone talked to each other. A projector on the top of the nearby building showed what Savannah had looked like in its early years as well as season's greetings. The whole setting felt like something out of a lifetime movie.
The next day, we headed to the riverfront to enjoy Christmas in Savannah there. We chose to stay at the Westin because that's where the festivities for the Boat Parade of Lights was to be held. While we had front row seats of the boats from our room, we wanted to enjoy the atmosphere from where the action was!
The hotel was decorated with Christmas décor and gingerbread houses were available for viewing.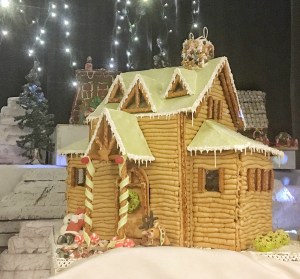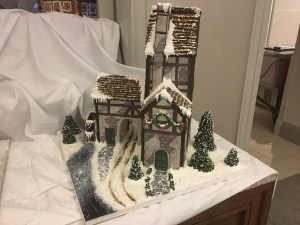 There was a tree lighting ceremony and Savannah's Children's Choir was on site to entertain us. Different types of food were available for purchase, and of course, Santa was there in a holiday setting for photo ops.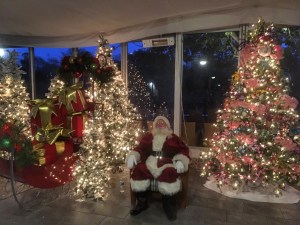 Attending the Boat Parade of Lights was a first for us. We had never even heard of such a thing. It is like a parade but on the water instead of in the streets. People lined up on both sides of the river front to watch as the almost 40 boats decorated for Christmas passed by. There was a competition for the best decorated but, unfortunately, we didn't hear who the winner was.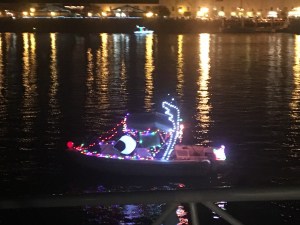 After the Boat Parade of Lights, there were fireworks!
I've never attended a Christmas function where fireworks were involved. They displayed to the sound of Christmas music and some were even in the shape of gifts!
The southern charm made Christmas in Savannah a perfect place to stay at Christmas time. I personally think the weekend after Thanksgiving is the perfect time to go so that you can enjoy these activities.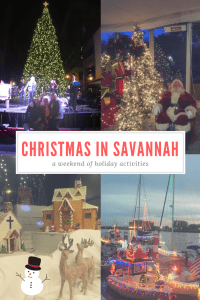 While we think Christmas in Savannah was fun, what place do you think is the best to visit at Christmas time?