Oasis of the Seas is one of Royal Caribbean's biggest ships! It was the first in their Oasis class of ships. There is so much to do on this ship that you will never be bored! The ship is so big you rarely, if ever feel it moving. I forget sometimes that I am on a ship in the middle of the ocean! And because it is so big, you don't even notice the 6,000 other passengers.
5 Reasons You Will Love Oasis of the Seas
Kids (and adults!) will love the Dreamworks characters found on ship. Shrek, Madagascar, How to Train a Dragon, and Kung Fu Panda characters are available at set times throughout the cruise. You can even arrange to have breakfast with the characters!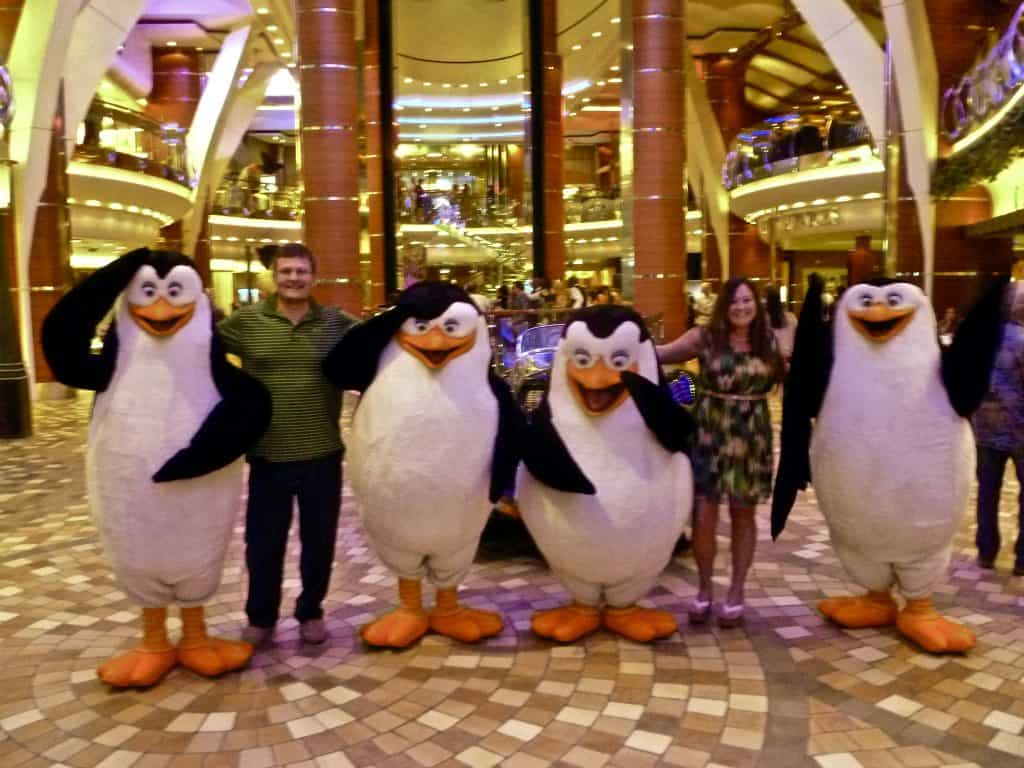 There are plenty of places to shop. From candy to purses, clothes, and souvenirs. There are plenty of places to spend your money! Something I always like to buy on the Royal Caribbean ships are the magnets with the cruise ship and its information.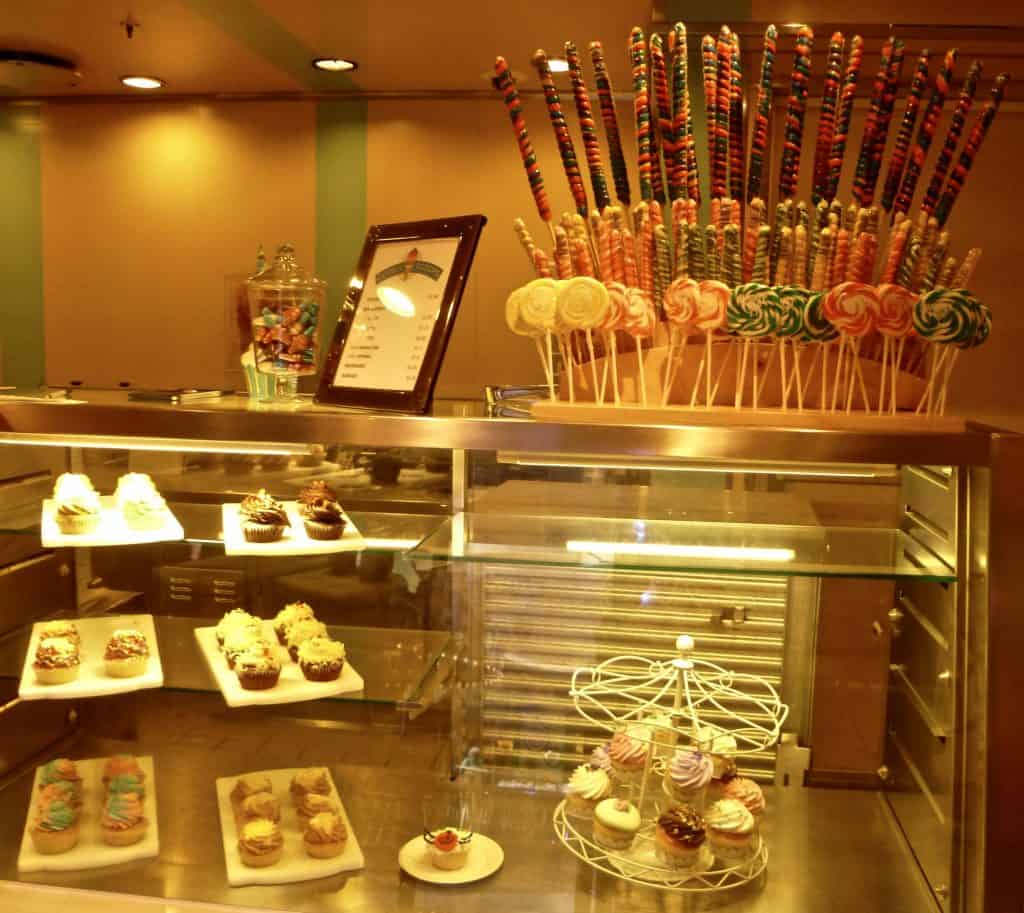 The Boardwalk if full of adventure! Take a ride on the carousel (fun for all ages!), visit the arcade, or watch the people above you zipline! The shows in the Aquatheater are some of the best! Royal Caribbean goes out of their way to find some of the best talent for their shows. They have divers that jump off a platform almost 60 feet in the air! You will also be sailing with other talented passengers…just wait until you discover who can do the best belly flop into the pool in the Aquatheater!
There are plenty of adventurous activities to participate in onboard. You can play basketball, mini-golf, swim, rock climb, ice skate, and surf on one of the Flowriders. Soar on a zipline 80 feet over the boardwalk while the cruise ship is moving! It does not sound like a big deal. But let me tell you. Standing up on that platform and looking down causes a lot of anxiety! I have jumped out of a perfectly good airplane before and this was just as scary to me!
You will not forget what day of the week it is. The Oasis class ships have the day of the week on the bottom of the elevator. When you are at sea, it is easy to lose track of the day of the week. But on Oasis of the Seas, you just have to step inside the elevator to find out! Tip: Take a picture with your camera first thing every morning when leaving for your excursions so you know what day of the week activities and events took place.
If you are interested in booking a cruise on Oasis of the Seas, click here. Using Cruise Compete allows the companies to work for a price that is right for you! Try it out!