A weekend in Savannah – The oldest city in Georgia
We recently decided to spend a weekend in Savannah because it is only about 7 hours from our home in Tennessee. It had been on my list for some time, but we just never got around to going. I am SO glad we decided to visit this beautiful city! There's so much to do in this city full of culture and Southern Charm that you will want to spend more than a weekend there. But, if you are like us, you don't have a lot of time and want to see as much of the city as you can. If you only have one weekend to spend in Savannah, here is what I suggest you do.
Start off with a ghost tour of the city.
After checking into our hotel, we joined Genteel and Bard for their Ghost Encounter Tour. A ghost tour is a MUST when staying in Savannah. We both enjoyed this walking tour around the city to hear about its spooky history. Did you know that Savannah is known as the city built on its dead? That's why it is known as the most haunted city in America! Our tour guide was funny, as well as entertaining, as we toured the town. This tour company is the only one that gives headphones so we could hear him up to 200 feet away. That was perfect for when I wanted to stay behind and take pictures, but not miss out on the stories. (Tip: Sometimes you can find a promo code online for this tour.)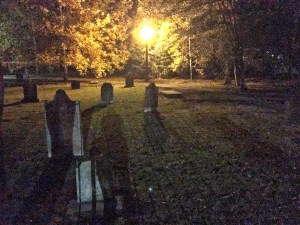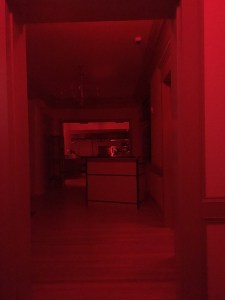 Stay in a haunted house.
Since it is a city built on its dead, there are a lot of haunted houses. The Marshall House is rumored to be the most romantic in America.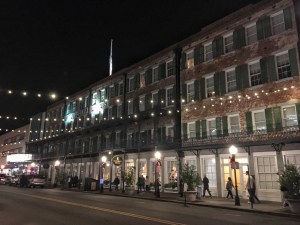 We stayed at the Kehoe House and loved our stay. You can read more about it here.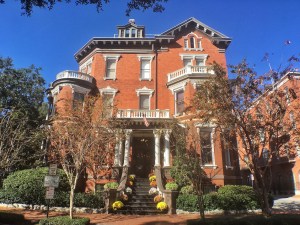 Take a tour of the city.
There are 2 tour companies in Savannah to give you an overview of the city. Old Savannah Tours is the one we chose as it adds a theatrical approach. At 3-4 of the stops, someone would come onboard the bus dressed in part with a monologue that was informative and entertaining. If this doesn't interest you, then I would join the other tour bus. I recommend paying a little extra for the hop on hop off ability so that you don't have to worry with parking at some points of interest.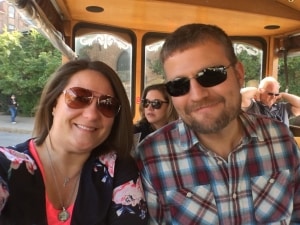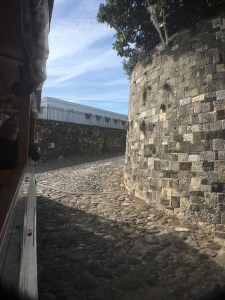 The tour of the city is a good way to check out Savannah's different squares and old historic buildings.
The oldest movie theatre is also located in Savannah.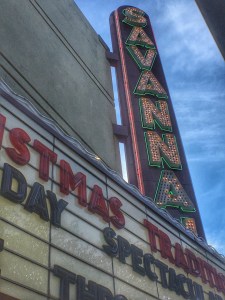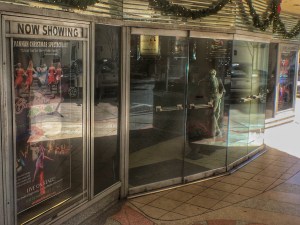 The place where Girl Scouts originated is located in Savannah.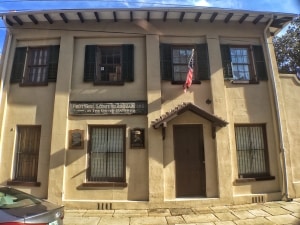 A carriage ride through the city is possible, as well.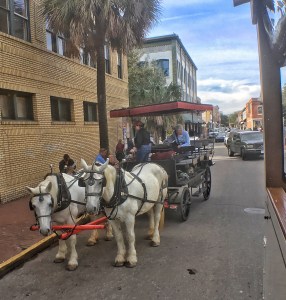 Visit Forsyth Park
A weekend in Savannah would not be complete without a visit to the largest park in the historic district of Savannah, Forsyth Park. The 30 acres is a good place for a stroll, people watching, reading, or simply relaxing. On Saturdays, the Farmer's Market is there with fresh fruits and vegetables. While we were there, an area was set up for people to buy local crafts.
Don't forget to check out the fountain on the north end of the park that was built in 1858. This is the fountain where its water is dyed green for St. Patrick's day and hundreds of people come to celebrate Savannah's Irish heritage.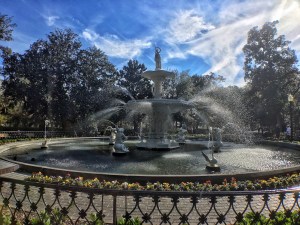 Eat local.
There are plenty of places to eat or drink in Savannah. If you are in the mood for a beer, we recommend going to the World of Beer where you will find over 500 different types of beer from around the world.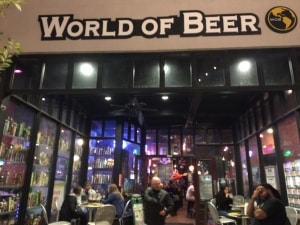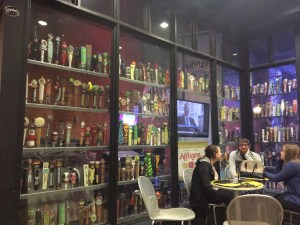 The Olde Pink House is supposed to be a must when visiting the Savannah area. It has a variety of foods but we didn't get to eat here because you had to have advance reservations. When I tried to make reservations, they were booked until 3 days later.
There are many restaurants close to the riverfront, such as Paula Dean's restaurant.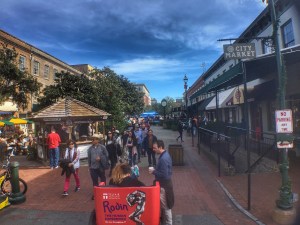 Hit up Leopold's Ice Cream Parlor.
Leopold's has been voted one of the best ice cream parlors in the WORLD! There fresh ice cream is so good that you may have to wait in a long line with others to try it. They are known for the original Tutti Frutti ice cream made with pineapple and cherry candies and pecans. There were several different types of ice cream to try and you can sample them all if you would like! (I sampled only 4 because I didn't want to delay the line, but all were good!) Tip: Go as soon as they open to avoid a line. We went right at 11:00 and only waited about 5 minutes. Towards closing time they were still busy.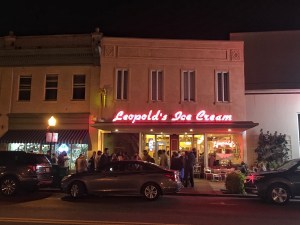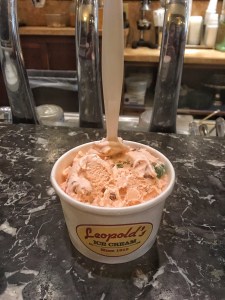 We were surprised by the different types of ice cream offered in Savannah. We tried FreezN ice cream as well as rolled ice cream at Below Zero.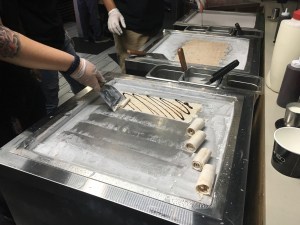 Visit the Wormsloe Plantation.
About 15 minutes from downtown is the Wormsloe Plantation. This is where the 1.5 mile road is lined with oak trees and you can visit the 822 acres that is now listed on the US National Register of Historic Places.
Visit Tybee Island.
If time allows, not far from Savannah is the beach! The beach here is surprisingly large and the town of Tybee Island has many shops and places to eat on the main strip.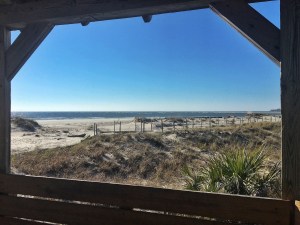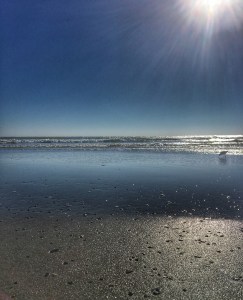 The oldest and tallest lighthouse in Georgia is located on Tybee Island. The Tybee Lighthouse was built in 1773 and for a fee you can climb to the top for amazing views of the surrounding area.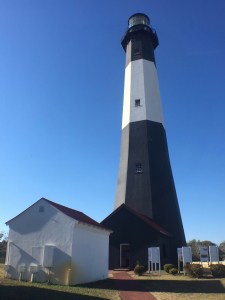 The weekend after Thanksgiving is a great time to visit Savannah. The shops offer Black Friday deals and the town starts its Christmas celebration. You can read more about it here.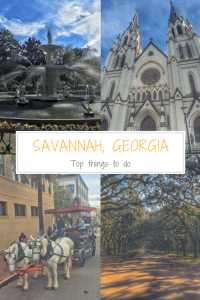 What would you recommend to do if you only had one weekend in Savannah?