Waterloo Falls is a about 15 minutes north of Cookeville, Tennessee. It is actually located in Overton County. This 35 foot waterfall is beautiful to watch and only about 9 miles from the Cummins Falls swimming hole. In fact, you can drive right up to this waterfall.
When we first arrived, there was a flat area of creek bed that you could play in. The scenery was beautiful.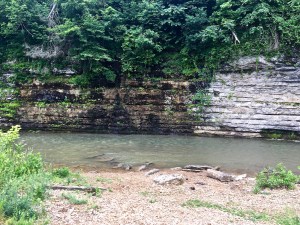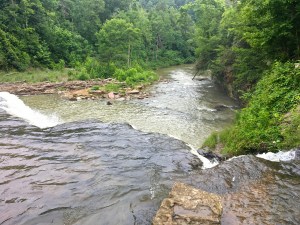 Standing on the top of the falls.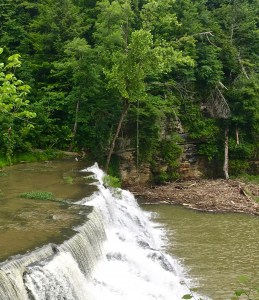 There's even a swing for the falls. We didn't even try to use it. We couldn't figure out how to get to it! But, someone has!
Getting down to the falls.
Alongside the creek, there is a steep trail that allows you to get to the bottom of the falls. We didn't actually go all the way to the bottom. I'm sure this area is busy in the summer time! Just be careful of glass in the area.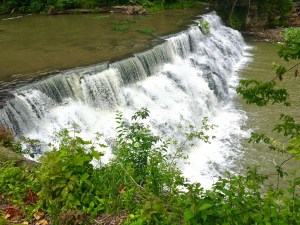 Video of Waterloo Falls
Here's a quick clip of our time at Waterloo Falls. Wish we had more time to spend there, but we were off to Cummins Falls!
Getting to Waterloo Falls
I wasn't quite sure how to get to Waterloo Falls. I put the name of the falls in my GPS and it did not come up. So, I just put Virgil Murphy Circle into my GPS. That worked. This is a small dirt road that the falls is located on, as seen in the map below.
Have you been to Waterloo Falls? Comment below.