Use your imagination (and senses) at Wonderland restaurant!
We had such a WONDERFUL experience at Wonderland restaurant on Royal Caribbean's Harmony of the Seas. The setting reminded me of 'Alice in Wonderland' as you use your imagination and senses to taste delicious, cleverly designed foods.
The creative menu is based on different elements: Sun, Ice, Fire, Water, Earth and Dreams. The dining experience will make you feel like a kid again as you paint your menu to discover the magic in its presentation! Don't know what to order? I advise you to let the server pick for you based on your answers to your particular food desires. I am pretty picky myself, but thoroughly enjoyed the experience. It was fun laughing with my husband as we tried to figure out what we were eating!
Tips for making your Wonderland experience WONDERFUL!
Book before you board! Make your dining reservation as soon as you can for the best availability.

Make your specialty dining reservation the first night for a discount!!!

Try to reserve one of the first dining times for the day you want to avoid waiting times.

Let your server know any food allergies or dislikes you may have and then let them pick your food choices for you!

If you don't like a food choice, ask for a different one!

Try the chocolate dessert called "The World" because it is out of this world yummy!

Enjoy your experience! The place is uniquely designed; even down to the eating utensils. Many people came in just to take pictures.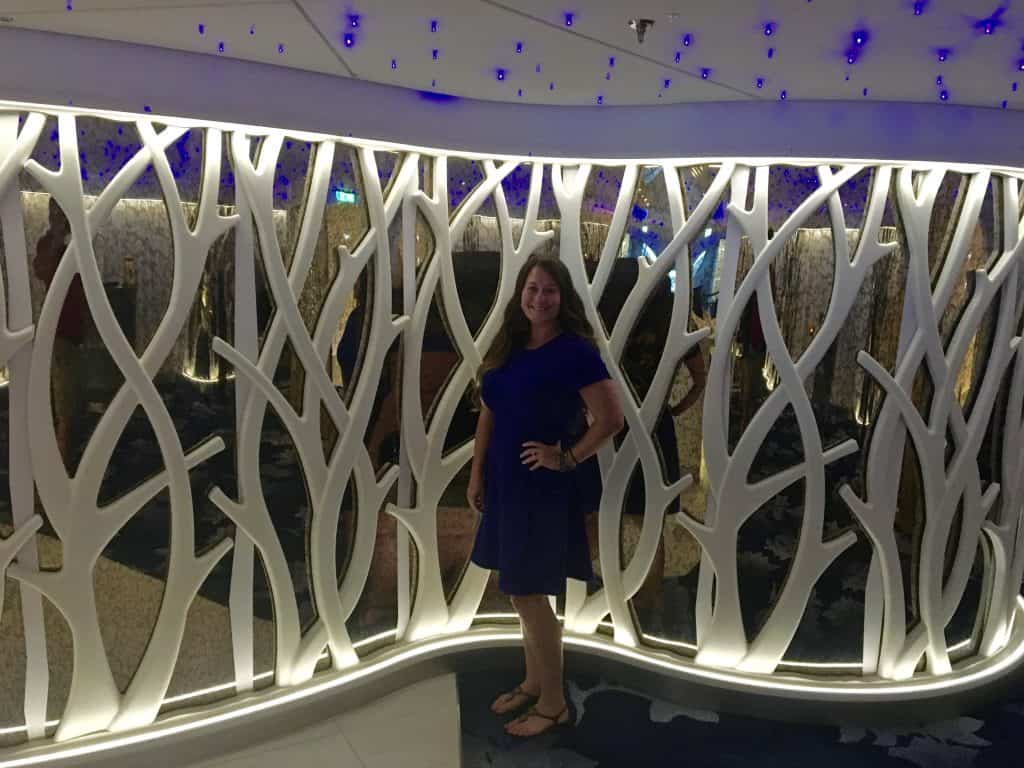 Click below to watch the video of our Wonderland experience! Check out the ending for the yummy surprise!
Interested in learning more about Harmony of the Seas? It's the biggest ship in the WORLD!!! Click here!