Here are some tips for a winter weekend in Alaska:
If going in the winter, dress warm! I didn't have any clothes that were warm enough for -60 degree temperatures. So, I rented some gear! This made packing a lot lighter and I didn't have to worry about what to do with it when I got back to Tennessee. I rented from Alaska Outdoor Gear Rental and highly recommend them! They are a company out of Anchorage, but had my gear waiting at my hotel when I checked in. They have amazing customer service!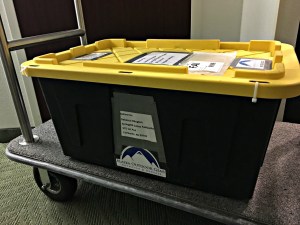 2. The best time to see the Northern Lights in Alaska is February and March.
3. Try to book your tours in advance. The good ones fill up quick! This is much easier if there are 2 of you. I went solo, so I had to wait for other people to start booking tours so I could join them.
4. Stay in downtown Fairbanks. Personally, I liked the suite stay at Springhill Suites in downtown. It included a large, clean room with a kitchen area. Plus, free internet and breakfast! The restaurant at the hotel, Lavelle's Bistro, is one of the best in Fairbanks!
5. There is so much to do! Ice fishing. Dog sledding. Tour of downtown Fairbanks. Flight on a bush plane to Coldfoot! Take a dip in the Chena Hot Springs. Alaska Tours was very helpful with planning my trip.
6. Dress to stay warm! I dressed in many layers and even used hand and feet warmers. Here are some of the things I used and recommend:
7. Everyone I encountered was very polite. Despite being alone, I felt safe. In fact, I met some AMAZING people in Fairbanks that were there alone, too. If you go solo as well, keep someone updated on your whereabouts.
8. I do NOT recommend renting a vehicle in the winter. And if you DO, make sure you get insurance. There is a good chance your windshield will crack from flying rock on the road. Or, you could hit a moose! I did see one wreck while in Fairbanks.
It's a pain in the rear to have to plug up your vehicle or wipe off the snow. It's so much easier to call a taxi! I used Greatland Taxi and Tours Service and found Steve to be very reliable and full of stories of Alaska life.
View of the wintry roads from my SpringHill Suites room.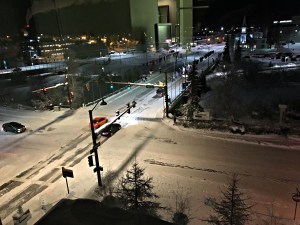 I hope these tips help you with planning your trip to Alaska! Comment below any other advice you may have!